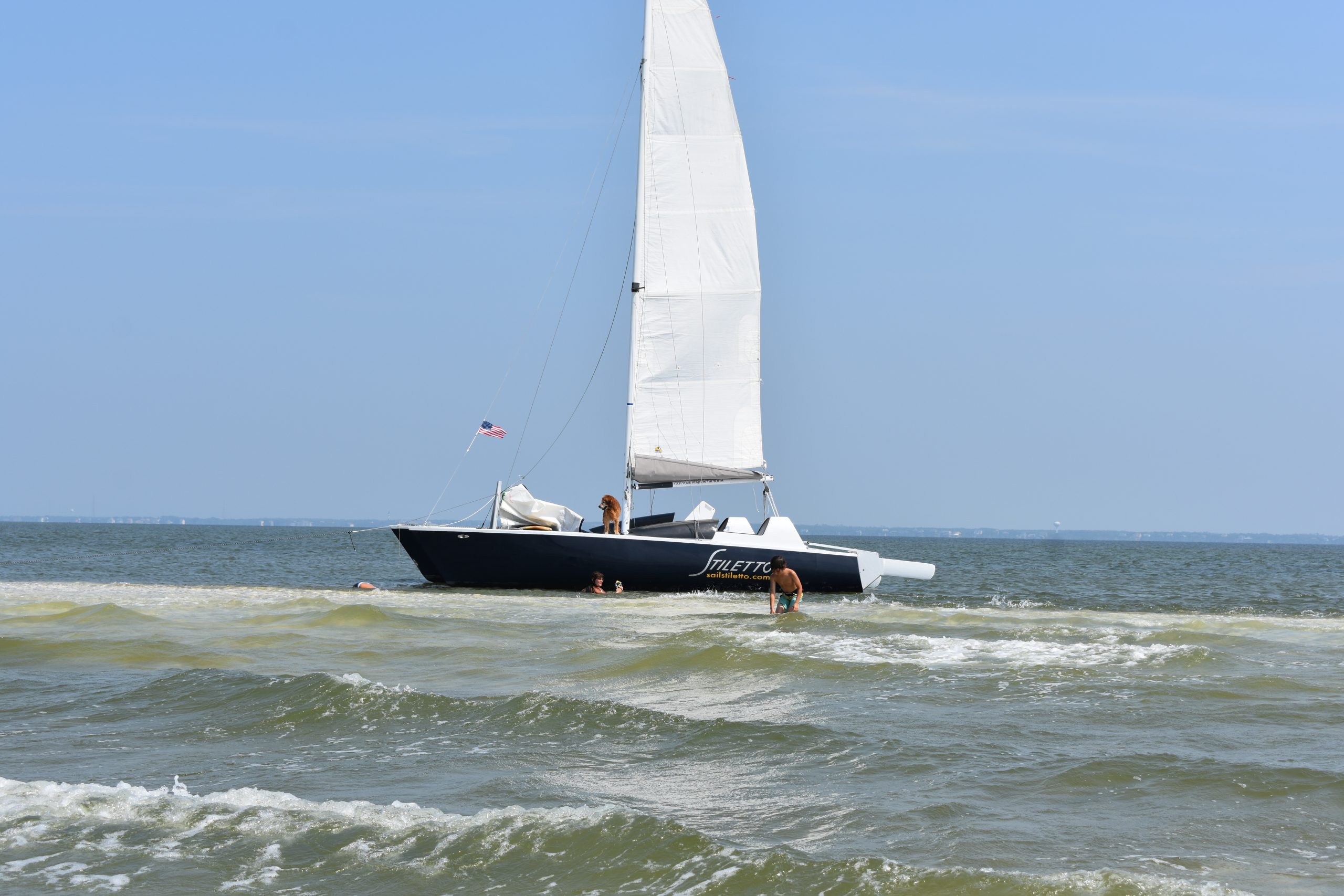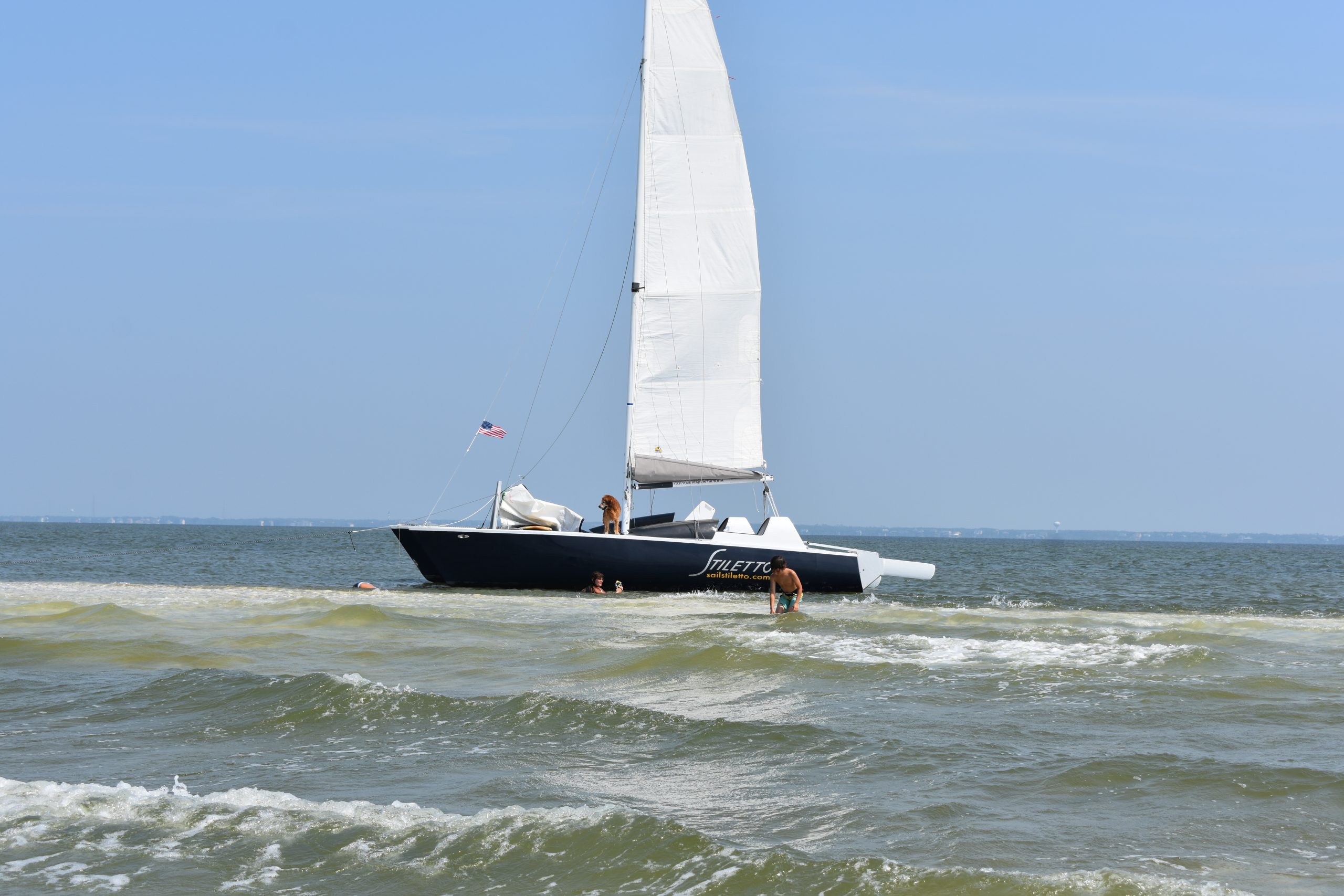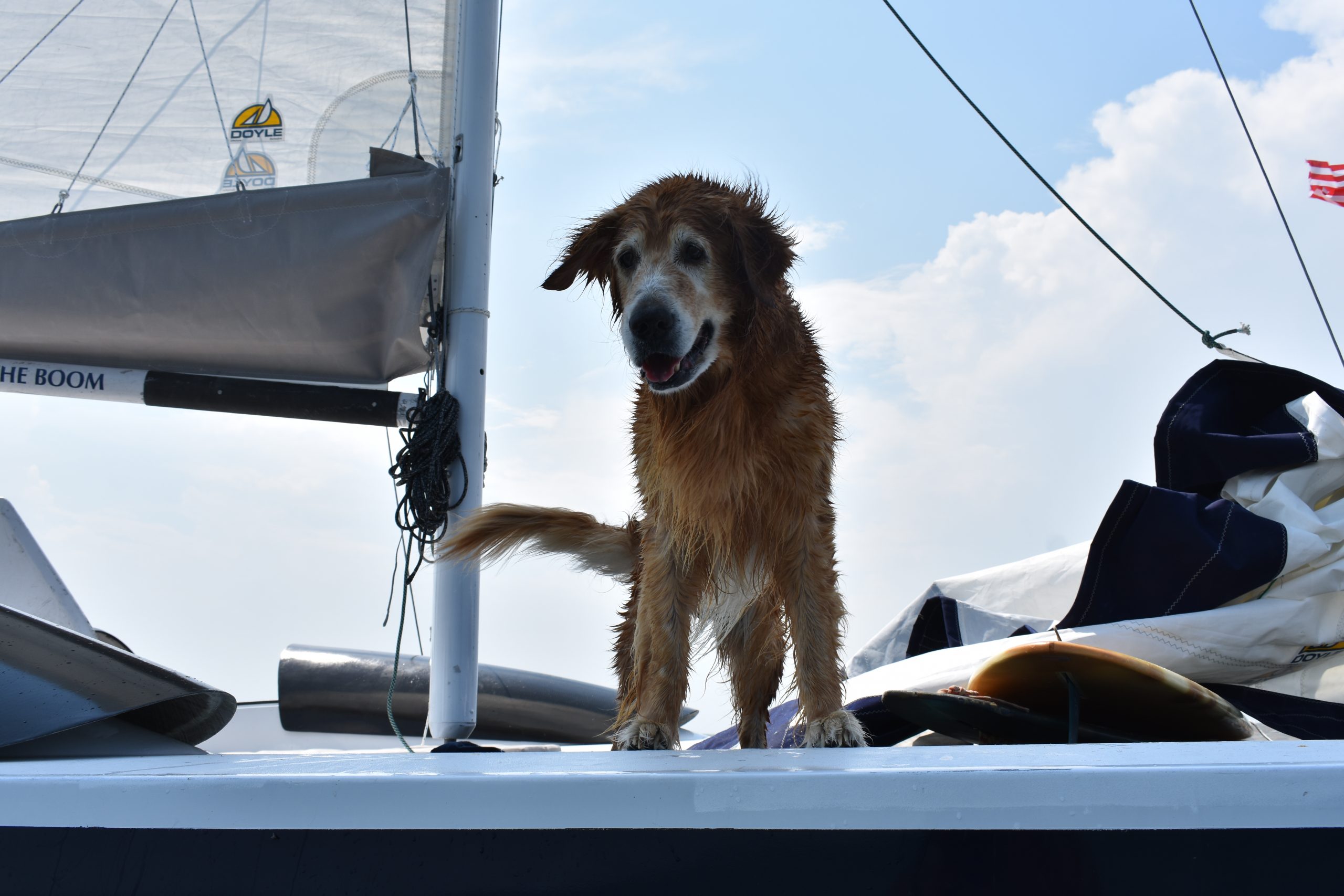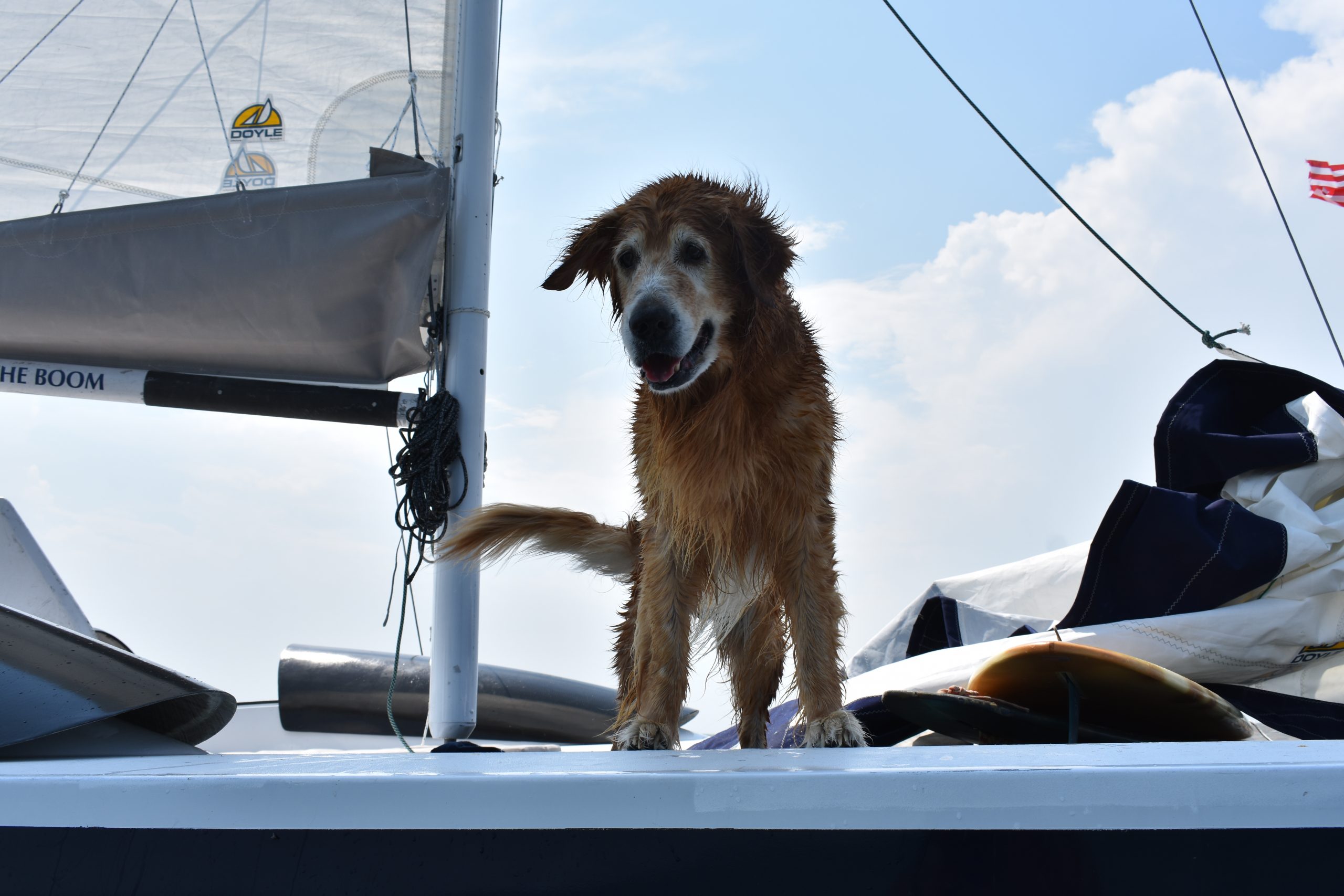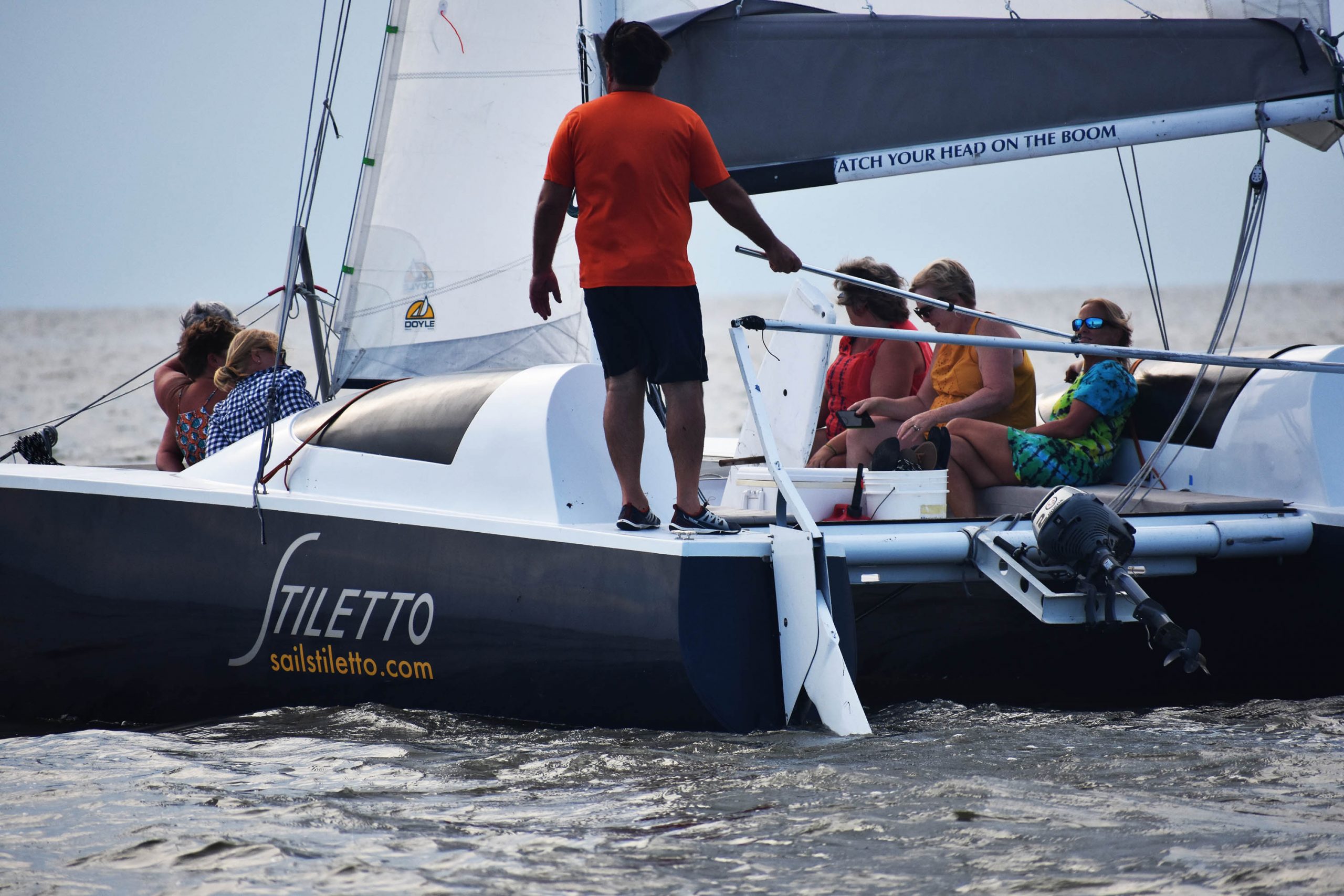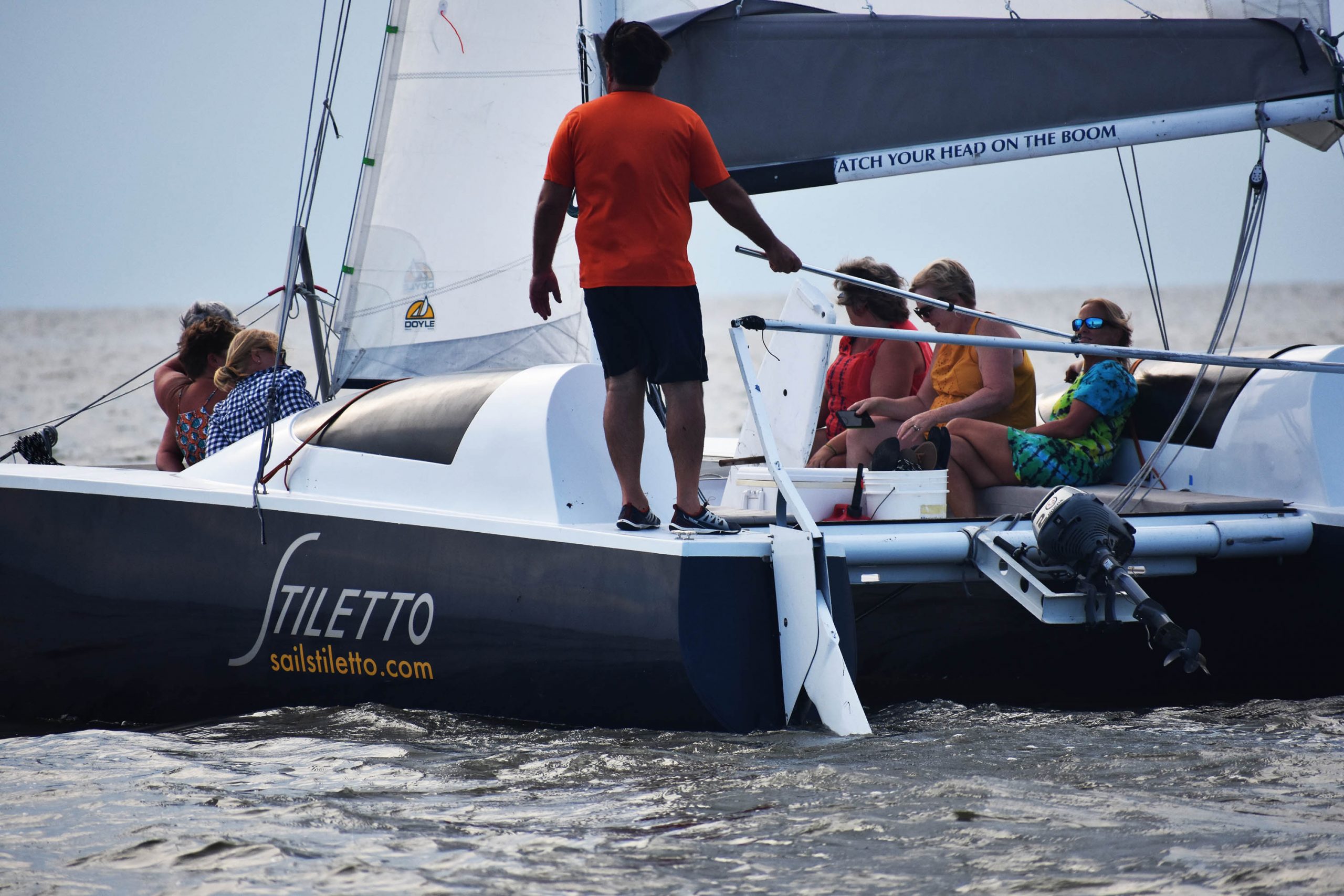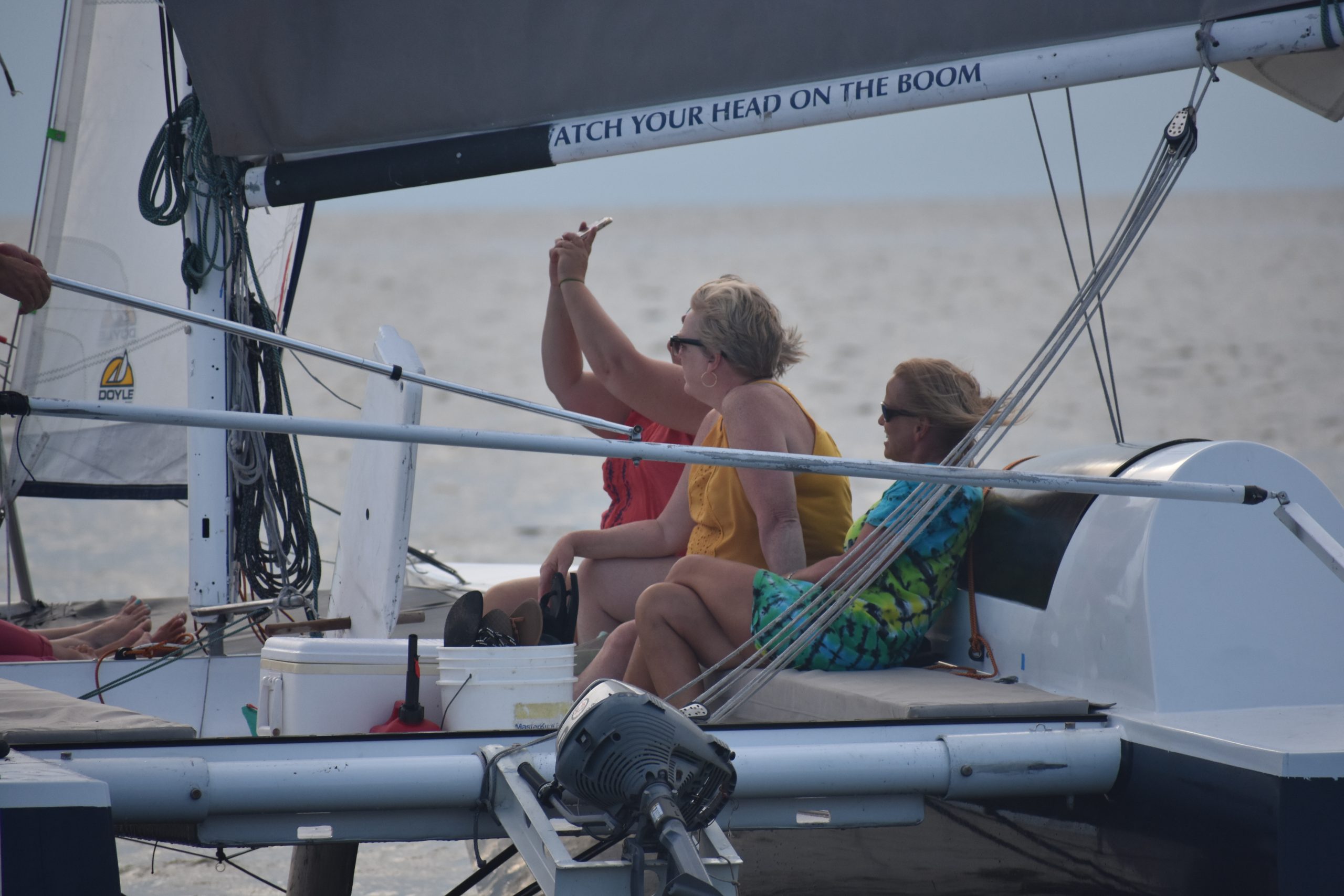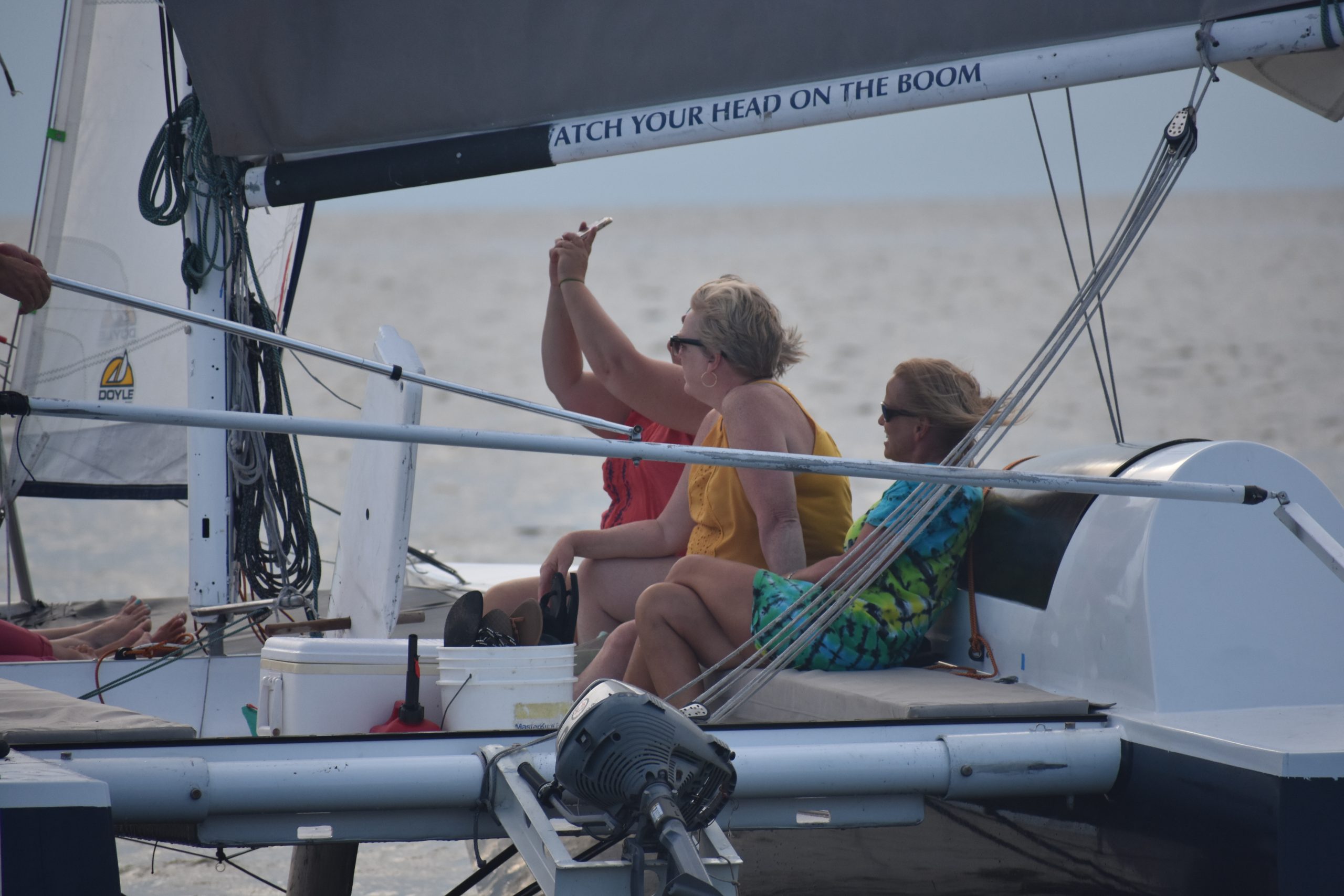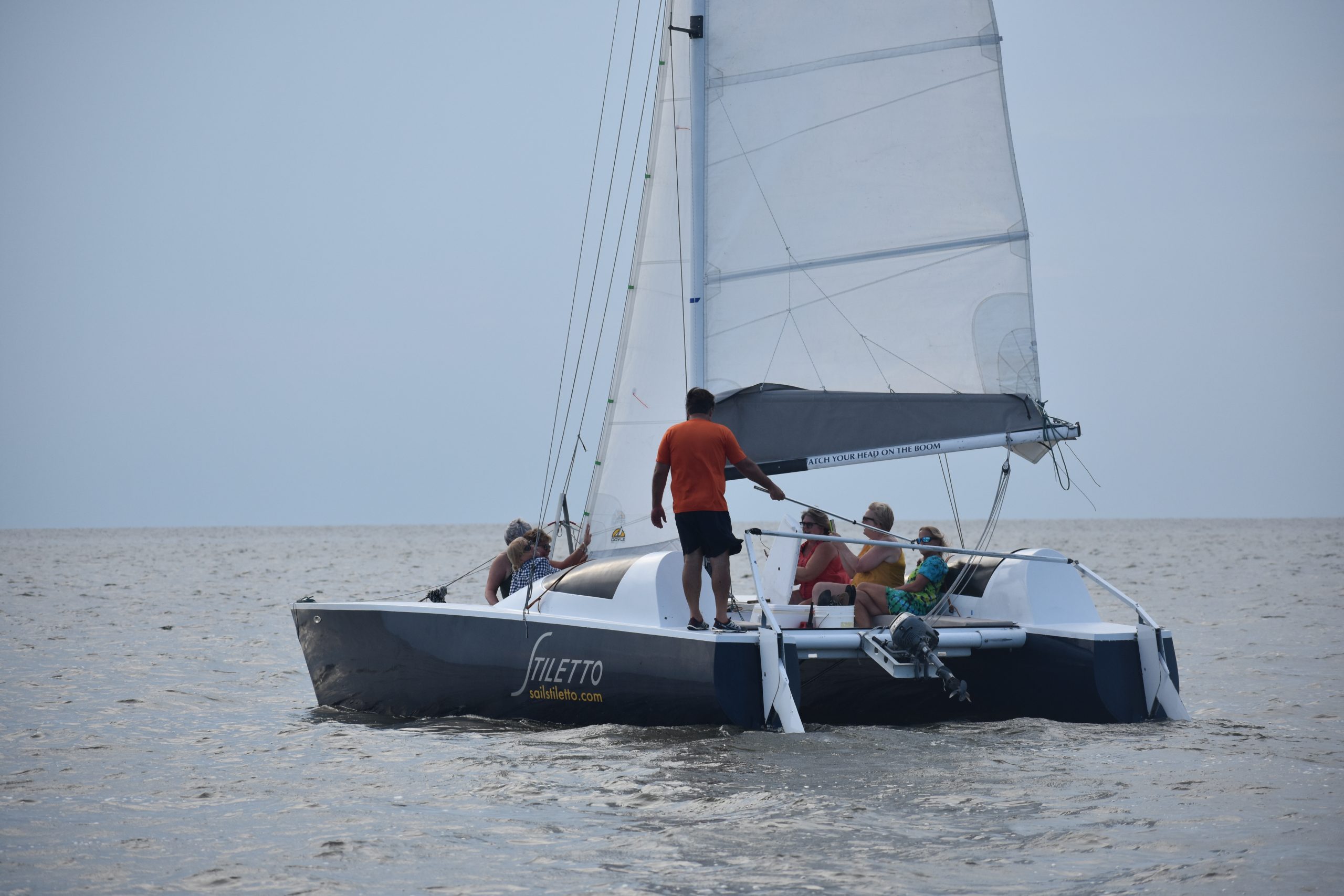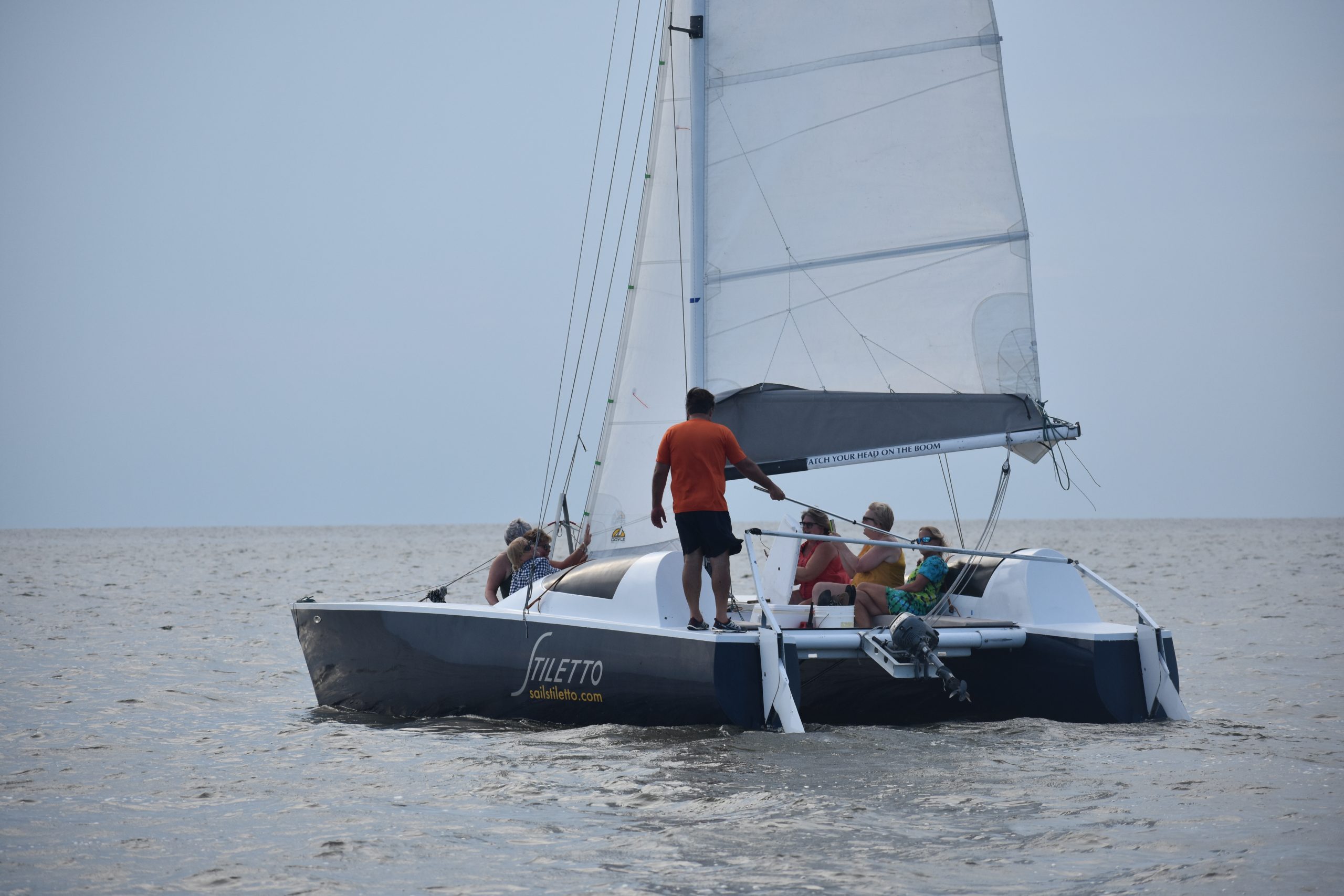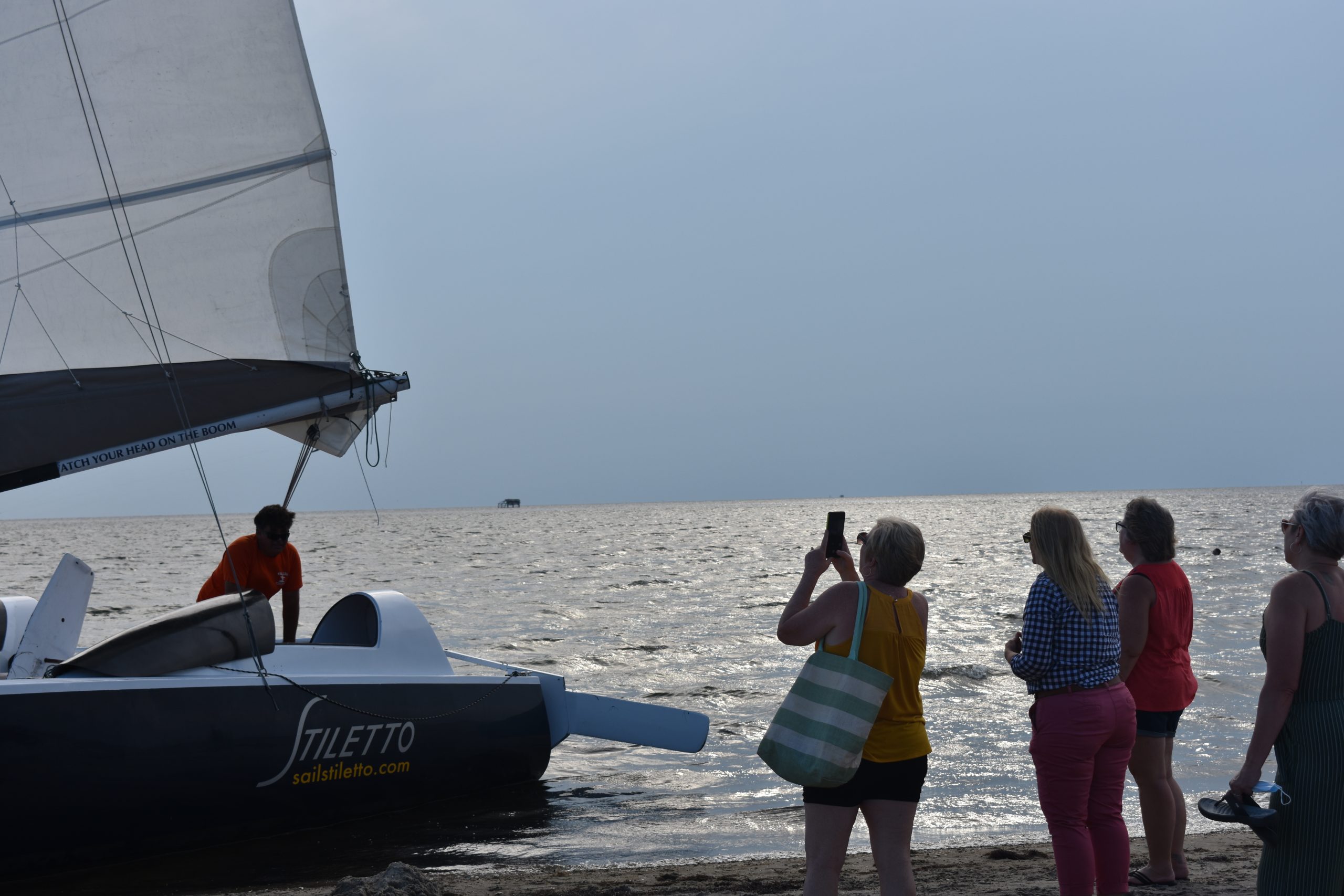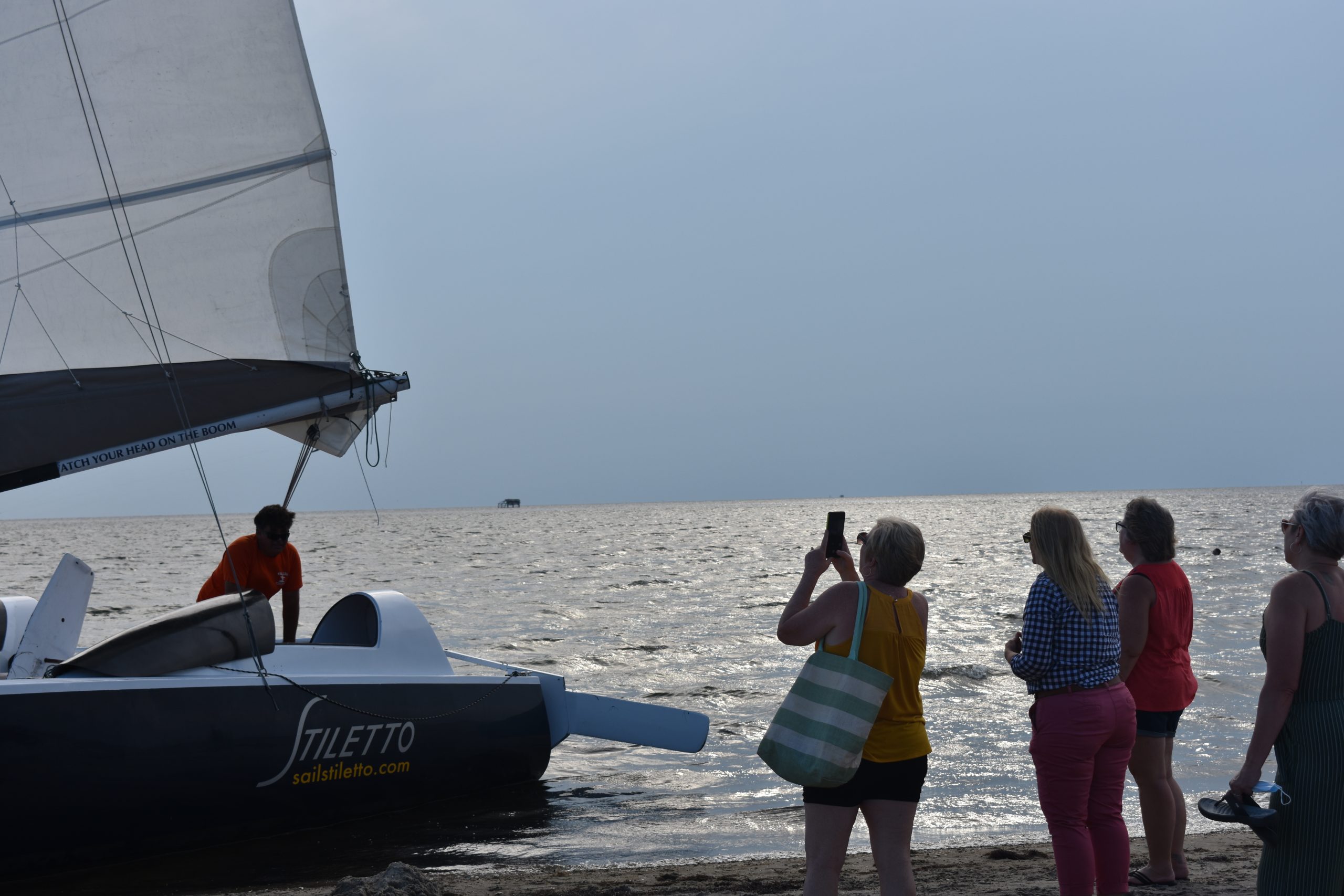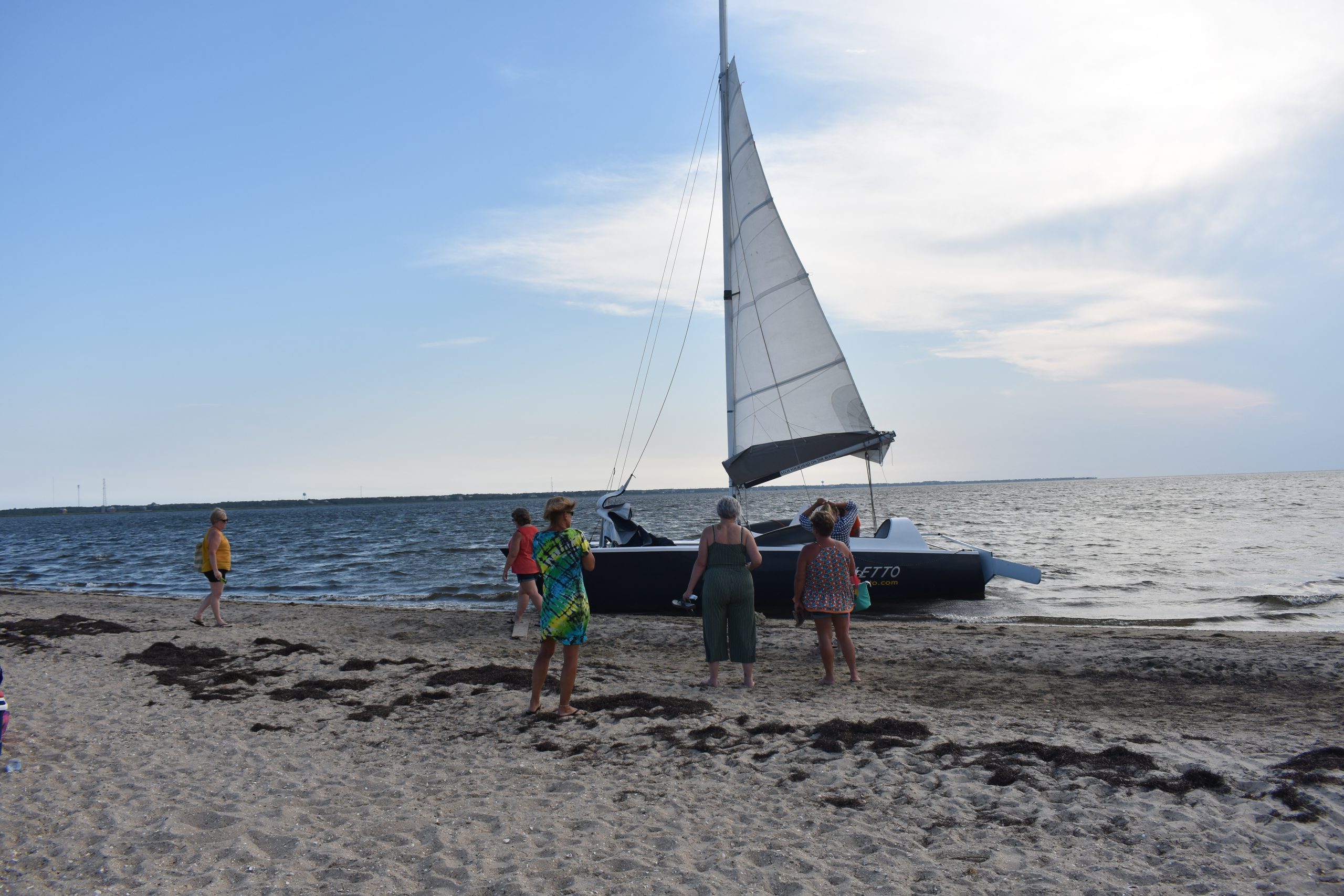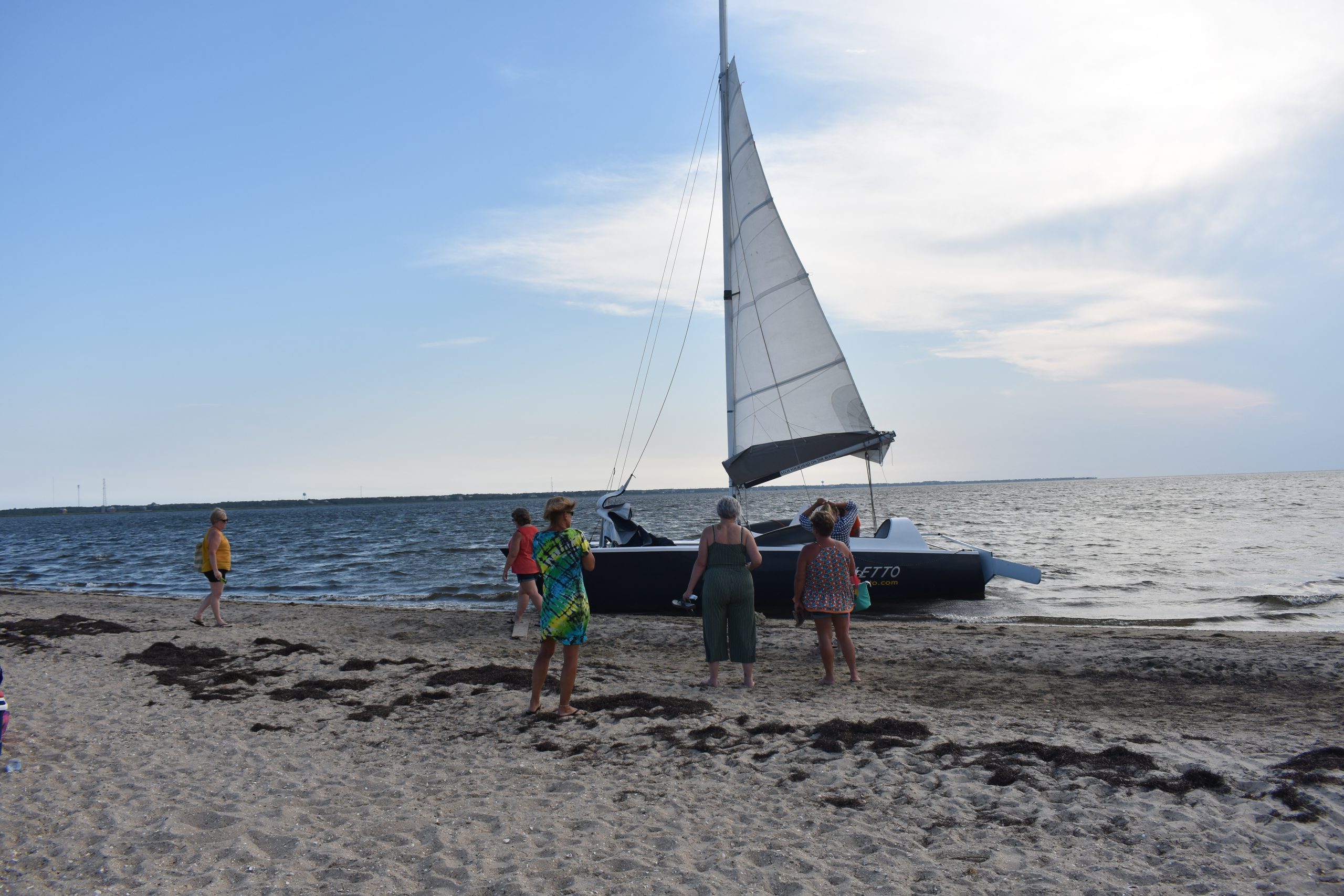 Avon Boat Tours show off Hatteras from a fresh angle
Lot's of people come to Hatteras to get away and enjoy the sand, surf, and sea. There's no better way to do that than taking a boat tour from Avon on a charter with SailStiletto boat tour.
What to Expect
The boat tour options in Avon with SailStiletto range from 2.5 hr sunset sail to a whole day sail which is 8 hours out on the water. The most popular choice for Outer Banks tourists staying in Avon turns out to be the half day sunset sail. It's a nice balance between afternoon adventure and relaxing sunset. Wear out your crew sailing out to a shallow sandbar for clamming, swimming, and floating around. Bring snacks and drinks for the sail back towards Avon and enjoy an amazing sunset sail to finish out your boat tour.
Typically SailStiletto will meet your group either at Canadian hole within the Cape Hatteras National Seashore or from the Avon Harbor right in Avon Village depending on the wind speed and direction. Occasionally, it makes sense to sail from Frisco, so be sure to check with Jay on the day of your charter and just double check where to meet the boat. Jay is very familiar with the conditions and can usually pick a great spot to enjoy the best sailing Hatteras has to offer.
Guest Testimonials
5 Star Review: Once in a lifetime experience. The search for your ultimate OBX vacation activity starts here. Captain J took my whole family out for a sunset cruise (5yr old and 7yr old). He provided us with not only stunning views of the July sunsets but an evening filled with memories and laughter. You want be sorry for placing this on your things to do list. Thx again Captain J for making my children a forever memory.

Terry Lambert, July 12 2020
Captain Jay is experienced and courteous, and he went out of his way to meet our group at the location what was best for our trip considering the wind and weather. We've decided we just have to make this an annual event. Our fourth of July has never been better. We pulled up on a sandbar, and we all jumped in. It was a lovely sail out and we enjoyed an amazing sunset light show just as we pulled up to the beach at the end of our charter. Truly a unique adventure, and one that you don't want to miss.

— Phillips Family, July 4th 2020
fetching availabilty of 4hr Morning Half Day (8am)
fetching availabilty of 2hr Morning Sailing (10am)
fetching availabilty of Morning Half Day (10am)
fetching availabilty of 2hr Private Instruction (10am)
fetching availabilty of 2hr Afternoon Sailing (12:30pm)
fetching availabilty of 4hr Afternoon Half Day (12:30pm)
fetching availabilty of 8hr Whole Day: Inlet Adventure & Sunset Sail
fetching availabilty of 2hr Intro to Sailing (2pm)
fetching availabilty of 4hr Sunset Sail – Explore, Adventure, and Sunset
fetching availabilty of 2hr Sunset Sail