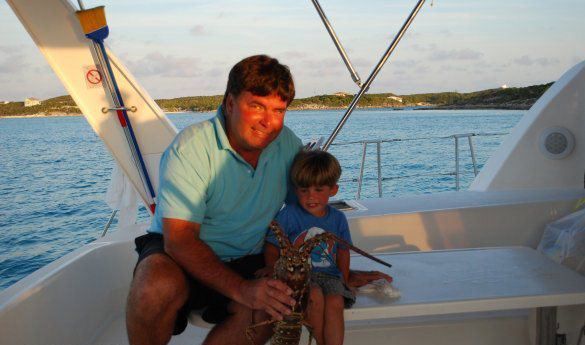 Hatteras Island is an ideal location for Yacht Charter Vacations
Long before the vacation rental market exploded into the industry it is today, The Moorings established a culture of vacation yacht charter throughout the Caribbean. The vacation yacht charter market is the ocean-going equivalent to the vacation rental market that underpins the Hatteras Island economy. During a yacht charter vacation, rather than renting a beach house, guests charter a live-aboard cruising yacht, sail the local waters, and return the yacht to the charter base at the end of their vacation. Some guests are certified and capable of sailing without a captain and others choose a fully-crewed vacation experience.
A home owner on Hatteras Island can choose to self manage a vacation rental home, but most work with a property management company with experience caring for homes in this location and handling the customer service of the guests: check-ins, check-outs, inspections, maintenance concerns, guest questions, and concierge services. A vacation charter management company performs all these same functions for a yacht owner as well as lining up the crew for crewed charters and qualifying skippers for bareboat charters.
"Hatteras Island is an obvious location for yacht charter vacations, and has already established a culture of vacation rental. Its really a no-brainer" says Jay Phillips, owner of PhillispBoatWorks.com. Jay began working in the vacation charter industry 30 years ago in 1991 when he worked as the assistant hospitality director with Northeast Wind Yacht Group in the Chesapeake Bay. At the time, Capt. Phillips helped to build the yacht charter fleet, captained charters, and guided flotillas, and has continued working throughout the Caribbean, Bahamas, and Florida in the yacht charter industry for the world's leading charter vacation companies including Sunsail, Moorings, and BVI Yacht Charters.
Now established in the historic Fish House location in Buxton Harbor, Phillips feels the time is right to being building a vacation yacht charter culture here on Hatteras. "Buxton Harbor is the ideal location to test the vacation yacht charter market here on the Outer Banks – it is centrally located on Hatteras and close enough to Ocracoke, Portsmouth to offer guests an interesting and exciting 7-day cruising itinerary. A two-week charter could take guests to Beaufort, Oriental, and back. The only thing Hatteras Island lacks, is the right boat."
Vacation Yacht Charter Management
Own a yacht at a fraction of the cost
There are a few different business models in yacht charter management. In line with the typical vacation rental management companies, some yacht charter management companies are remunerated on a percentage of rental income and then charge the home owners for services, maintenance, cleaning, inspection, etc. Other management companies lease the yacht at a flat fee for each month the yacht is offered in charter. "In a location like Hatteras, I think a simple lease arrangement works best. We simply cannot make any assurances as to charter volume in a brand new market, but with a flat lease payment the expectations are clear" says Phillips.
In a charter lease, the management company assumes responsibility for regular maintenance of the vessel. The owner remains responsible for large equipment replacement such as engine, sails, and generator equipment replacement as needed. Commercial charter insurance is maintained by the charter company in the case of accidental damage or liability. A pre-agreed and pre-scheduled number of owner's weeks are scheduled and written into the lease. Not so different than vacation rental management, Charter Yacht Management offers the yacht owner occasional use of the yacht and a significant offset to ownership cost.
The idea of offering a unique floating vacation rental off of Hatteras Island is novel, but certainly not unrealistic. Even if the boat never left its mooring, simply using the boat as a dockside 4 bedroom / 4 bathroom rental house is likely to do quite well. When you factor in a pre-established market already interested and hungry for yacht charter vacations, and Hatteras Island could present quite a growing opportunity for east coast yacht owners.
Why the Leopard 47 by Robertson and Caine?
The affordable Leopard 47 is the exact right boat for testing a new charter market on Hatteras Island
The Leopard 47 catamaran is still the workhorse of vacation yacht charters and was specifically designed for the purpose of charter with the ideal accommodations, galley, storage, electronics, etc. This 4 cabin / 4 head version of the boat is ideal for charter. Each cabin has a private guest bathroom with a shower, sink, vanity, and toilet with ample storage and a comfortable queen size bed. The galley has a large fridge with plenty of storage for 1-2 weeks of provisions. The boat has an inside dining area and an outside dining area. Both are well protected from the sun, wind, and rain. Even the outside dining offers shade and protection from the elements. Forward, there is a large lounge area for the guests to enjoy while sailing or at anchor. Aft, there are nice large seating steps which lead to swim ladders. The draft is shallow allowing the boat to pull into the shallow areas perfect for swimming and snorkeling.
Because there were more Leopard 47s built for charter than probably any other make of charter yacht, every now and then one pops up on the market in exceptional condition at a business-ready price. A new charter yacht can cost upwards of 1 million USD. Testing a new market with such a large investment is not warranted. However, charter yacht depreciation is more similar to airplane depreciation. Once fully depreciated, these yachts can continue earning indefinitely if they are properly maintained.
Purchase price, $250,000 perfectly equipped for charter
UPDATE: THIS BOAT IS UNDER CONTRACT TO ANOTHER BUYER. IF YOU ARE INTERESTED WE CAN REACH OUT TO OUR CONTACTS AND TRY TO FIND ANOTHER SUITABLE YACHT…
4 cabins / 4 heads
Galley up
airconditioning
generator
tender included
davits
large open galley
shallow draft for local waters
The real cost of yacht ownership is heavily weighted on the hidden costs of dockage, insurance, maintenance, and depreciation/replacement of major equipment (engines, generator, sails, rigging). For a working family, spending 60 hours per month to wax, polish, bottom scrape, repair wiring, plumbing, do engine tests, and maintenance, run watermakers is unrealistic. Without a yacht manager you are likely to spend your 4-5 precious weeks of vacation time wrapped up in 3 weeks of maintenance and 1 week of sailing. It makes great business and common sense to have a few weeks set aside for your personal use and let a professional yacht maintenance company handle the administration and oversight of your yacht's upkeep.
Realistic Expectations
Charter management, not unlike Vacation Property Management, has to operate within the realm of reality. An important reality is that if your management company maximizes the bookings on your boat, there is very little time between rentals for maintenance and upkeep. Expect work to be stored up for off season weeks on the hard. Charter boats, like rental homes, have a higher level of wear and tear than if they were not being chartered. While frequent use and regular maintenance makes a boat more reliable, that doesn't come without a cost. Sails that only get used 4 weeks per year, will surely last much longer than sails that are flying 30 weeks per year. Diesel engines actually fair nicely with consistent use as do most plumbing, heads, electrical, and other systems such as like watermakers and battery systems. However, there are certainly tradeoffs for the income earned. Appreciating that it is a struggle to turn a boat within a few hours from charter to charter in peak season can go along way to making charter yacht ownership a pleasant and rewarding adventure.
Dreaming of a cruising catamaran? Let's Chat.
With more than 30 years experience in the industry, we've learned through many successes and some hard knocks that the yacht charter business can be a rewarding challenge for the operators and the owners. If you are interested in owning a charter yacht, we've located a suitable boat (as pictured above), but it won't be available for long. This cat is priced to sell. Contact us through the form below to set up a meeting with Meg & Jay.